Thursday, December 13, 2007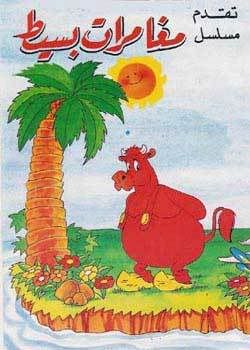 Yes that's right, I've recently acquired a new set of Ox Tales episodes. And this time they're from Syria! I bought them from the 24Arabia.com web site. They offer a 4 DVD set containing 35 half hour episodes (70 cartoons) for $34.15 (USD) with $13 S&H. They guarantee 72 hour shipping, and when they said that they're weren't joking!They traveled from Damascus, Syria to Purvis, Mississippi in 72 hours. AMAZING SERVICE! Unfortunately my wife is insisting that she put them up for Christmas which means I won't have a clear idea of what's on them until the 25th. But the fact that I have 45 cartoons and the DVDs contain 70 pretty much guarantees that I'll have at least 25 new cartoons come Christmas day.
Now I will issue a quick word of warning. I had a sneak peak at the DVDs and they are recorded on DVD+Rs and have press on DVD labels. The DVD cover also leaves a lot to be desired. But having said that, the main reason I bought these DVDs is because I'm pretty much a completist when it comes to Ox Tales. I'd love to own every episode with an English dub, but right now my main goal is to own every episode regardless of language.
Comments:


We are a group of volunteers and starting a new initiative in a community. Your blog provided us valuable information to work on. You have done a marvellous job!
-----------------------------------------------------------------------------
best online pharmacy